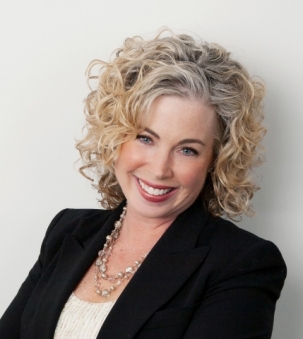 Robin Millette
REALTOR®
Royal Service Real Estate Inc., Brokerage - Millbrook
705-932-2066

705-740-5657
About Robin
For over 40 years I have lived and worked in the Peterborough and Kawartha Communities and also have a rich heritage of cottage life on Stoney Lake, one of the many beautiful lakes in Kawartha cottage country. I am very proud to be part of such a wonderful community that is rich in history, tourism, and industry, yet in close proximity to the Greater Toronto Area. By actively listening and taking the time to better understand your needs, I will assist you in turning your real estate dreams into reality. I practice real estate with the appreciation of being entrusted with the responsibility of handling what is quite often your most significant asset both financially and emotionally – your home. Honoured to be Your Realtor for Life. Integrity~ Honesty~Respect

Testimonials:

I first met Robin at an open house 3 years ago. At the time, I was starting my search for a new home. From that first impression, I knew that Robin was going to be 'the one' that would work with me to sell my house and find my dream home. Robin's personal approach and genuine care for her clients is felt from the first interaction to many years after you have settled in. As we were preparing to sell, Robin's services went above and beyond. She was, responsive, professional, but most importantly she cared about us. In purchasing my new home, Robin patiently made herself available to show me several dozen houses. When I would 'gloss over' from the excitement, Robin would help me see potential issues that might exist with the home brought me back down to reality. In the end, Robin helped me find my dream home, in the perfect location. That was 2 years ago. She continues to be apart of our lives through her special touches and thoughtful actions. There is no one better than Robin Millette to serve as your agent. While I have no foreseeable plans to move, if I do there is no doubt, that Robin will be there alongside me to guide me through that process.
Allison W.
------------------------------

I was selling my home which had been in my family for over 80 years. As you can probably imagine, it was a very emotional experience for me. I met with Robin and right away her professionalism, kindness and understanding made me feel at ease with the entire situation. The house had been weathered over the years and I was afraid that the wear and tear would effect its ability to be sold. In one week, Robin's strategy and approach led to over 40 viewings and multiple offers! I would recommend Robin and the MK Real Estate Team to anyone who asks.
Jason H.
------------------------------

As a first-time home buyer, Robin Millette went above and beyond to help me feel comfortable and supported with the search and purchase. She has continued to check-in with me in the months following to make sure everything is okay, and lend her support and expertise as needed." - Eva P
------------------------------

We did not want to choose another realtor to bring us home! So glad you were on the coming home journey with us! Love everything you did for us and your hard work does not go unnoticed! Keep being the amazing person and realtor you are! Thank you so much!
Cam & Tarra C.A
------------------------------

I bought a house!!! Special thanks to Robin Millette for her endless advice/support and encouragement throughout this whole journey. You made me feel powerful/independant and showed me just how fierce women can be. You are amazing at your job!
Brianne C.P
------------------------------

We had not been involved in the real estate market for many years but with Robin's guidance it made the selling of our long- time family home a pleasant experience. She was very professional and worked with my 91 year old mom in an understanding and caring manner. Robin was always willing to help, going out of her way to assist in the process of selling our home. We would recommend her services to anyone.
Thanks again, Jane K.